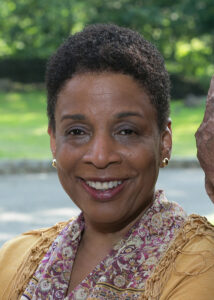 Sharon Y. Brown, PCC, MS
Collaborate Change Owner and Founder
Sharon is a certified professional coach, owner of Collaborate Change, and faculty member at Leadership That Works (www.leadershipthatworks.com). She is also a trainer, author, and workshop facilitator. Sharon brings intuition, sensitivity, spirituality and creativity to her coaching and training that result in deepened awareness, improved communication, collaboration and connection, and more creative and empowered idea exchange and problem-solving. Sharon specializes in culturally aware coaching, curriculum and workshop design, and community applications of coaching.
Since joining the Leadership That Works faculty in 2010, Sharon led a team that developed a new multicultural coaching curriculum, partnered to develop a Train the Trainer curriculum, and co-authored the book Coaching for Transformation: Pathways to Ignite Personal and Social Change. She also co-teaches the 9-month Coaching for Transformation certification program, taught the 9-month Community Coach Certification program, and teaches multi-day Coaching for Community Transformation trainings in various locations. These trainings combine coaching skills with awareness and skill building about power, privilege, rank, race and culture dynamics to support authentic connection and effective communication cross-culturally. Sharon is actively involved in Leadership that Works' innovative work to make coaching skills widely available to community members, social justice activists and direct service providers to help shift the way they communicate and partner with people they serve or engage.
Sharon's work and passion are both centered on contributing to community revitalization and to children's success in under-served communities by supporting nonprofits, government agencies, educators, and community groups to integrate coaching skills into their programs, organizational culture, and service delivery models. In addition, she is an Alternatives to Violence Project (AVP) prison and community workshop facilitator in New Jersey, a founding member of the Advocates for Criminal Justice Reform in East Orange, NJ, and has served as a board member for nonprofit boards focused on community development & collaborative communication in New Jersey and New York. Sharon also volunteered group and individual coaching for local organizations serving homeless young women and job seekers.
Sharon earned a Bachelor of Arts degree from Swarthmore College and a Master of Science degree from Rutgers University. A professional coach since 2007, Sharon has earned the Professional Certified Coach (PCC) credential given by the International Coach Federation. Sharon draws on over 25 years of corporate experience in the pharmaceutical industry – most recently as a global IT project manager and team leader.
You can read my personal story here.